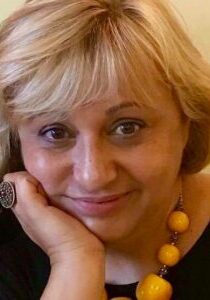 Dr. Marjana Martinic
Marjana brings extensive expertise in global health, the science around lifestyle factors and health, and the development of evidence-based and sustainable policies and interventions, and making scientific evidence accessible. Her experience is reflected in the vision of MM-SPA that sustainable solutions to public health problems can only be achieved through good science and partnerships that involve all sectors of society.
Trained in neuroscience at Harvard and Northwestern Universities, Marjana began her professional career as a postdoctoral fellow at the University of Virginia School of Medicine and the U.S. National Institutes of Health.
In 1996, she joined the International Center for Alcohol Policies (ICAP), an alcohol policy think tank supported by global alcohol producers, where she established and led the organization's scientific and policy development functions and served in the role of Deputy President.Prior to establishing MM-SPA, Marjana was Deputy CEO of the International Alliance for Responsible Drinking (IARD).
Marjana has published extensively on alcohol and global health policy, the cultural dimensions of lifestyles, and on risk and health. She has authored and edited several books, including Reasonable Risk and Swimming with Crocodiles, as well as numerous articles, chapters, and other publications. She served as an independent Scientific Advisor to the European Commission's Alcohol and Health Forum.
Marjana has extensive personal and professional experience living and working in Europe, Latin America, Asia, and Africa. She speaks English, German, French, Spanish, Serbian, and Croat fluently, and has knowledge of Italian and Russian. She currently resides in Washington, DC.